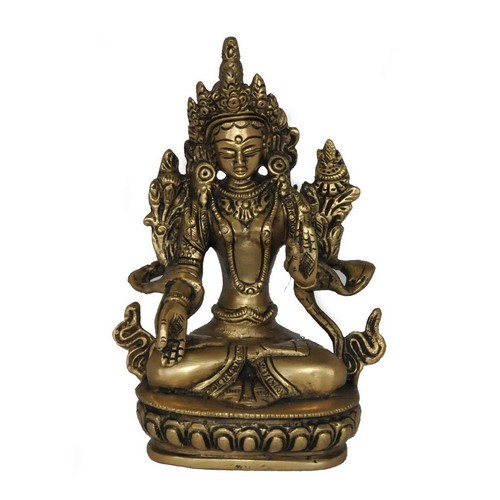 WhiteTara
Height: about 14 cm
Material: brass, single color
Color: gold
Weight: about 600 grams
There are 21 manifestation of Tara, the main two are White Tara and Green Tara. We only have the White Tara.
Typical of her appearance are the seven eyes in the head, palms and soles, and she is in a full lotus position. In her left hand, she Firmly holds the voice of a white lotus.
Reciting mantras or White Tara Has A healing effect on diseases of body and mind. The mantra is: Om Tare Ture tuttare Svaha. This statue is made of resin and natural pigments and it is hand poured and finished by craftsmen.
€ 37,85