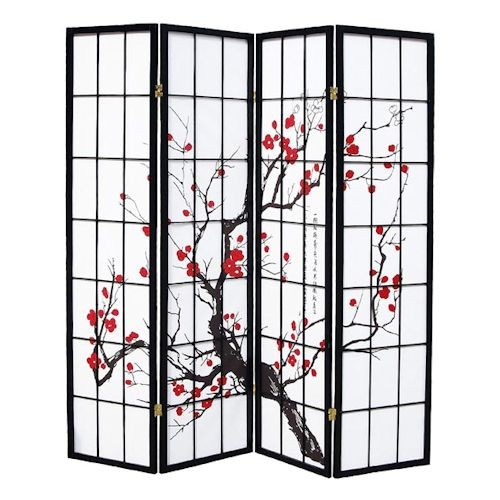 Folding Screen cherry blossom black
The screens are provided with a synthetic fabric in which the Japanese cherry blossom is visible. The individual panels of the display screen are connected with hinges, so that the screen can open on both sides. The width of the wings is 45 cm high, 180 cm Size:.
Width: 160 cm
Height: 180 cm
Weight: 11 kg
available in colors: black, natural and white p>.
€ 265,20